We need your help. Without Misool Foundation's core projects, we risk losing it all.
Our goal is to defend the heart of marine biodiversity against increasing pressures of marine extraction and development. Through constant vigilance, community engagement, scientific research, and sustainable financing models we aim to protect this region for generations to come.
We need your help to do it. The annual budget for all of Misool Foundation's programs is close to 1 million USD. Just operating the Ranger Patrol to protect the Misool Marine Reserve costs nearly 250,000 USD.
Donations of any size are appreciated. We are an extremely cost-effective organization, and funds go a long way in Indonesia:
30 USD buys enough fuel for our Community Recycling vessel to collect rubbish from 4 local Misool Villages

400 USD buys enough fuel for one patrol around the 300,000 acre/1220 sq km Misool Marine Reserve

3,000 USD covers our Misool Ranger Patrol's monthly payroll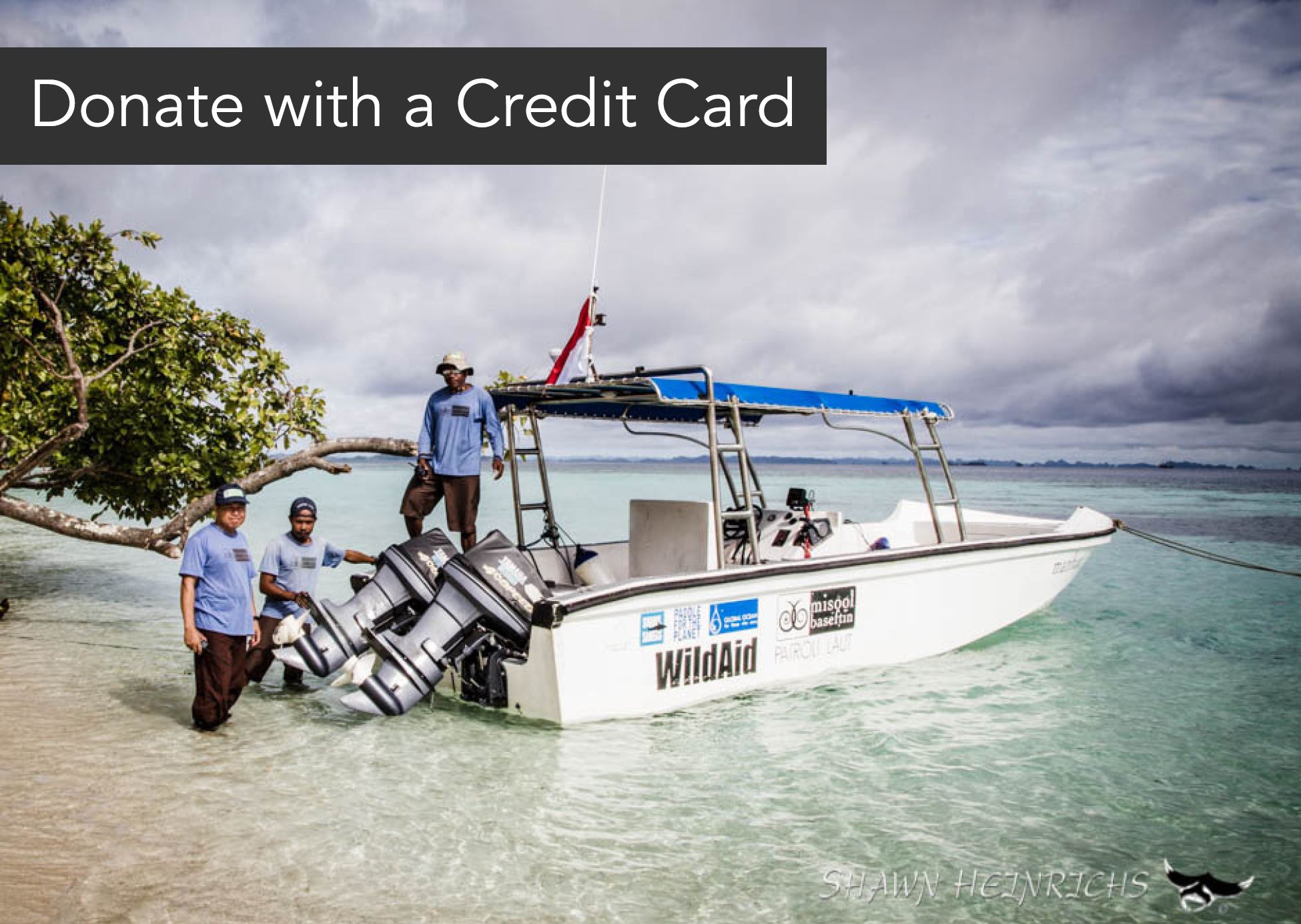 Donate online using a credit or debit card
Our online donation platform accepts payments in Indonesian Rupiah (IDR). We have converted these to USD using an exchange rate of USD1 = IDR14,000.
Please note that your bank may use a different conversion rate and, if in doubt, check with your bank or credit card company before donating.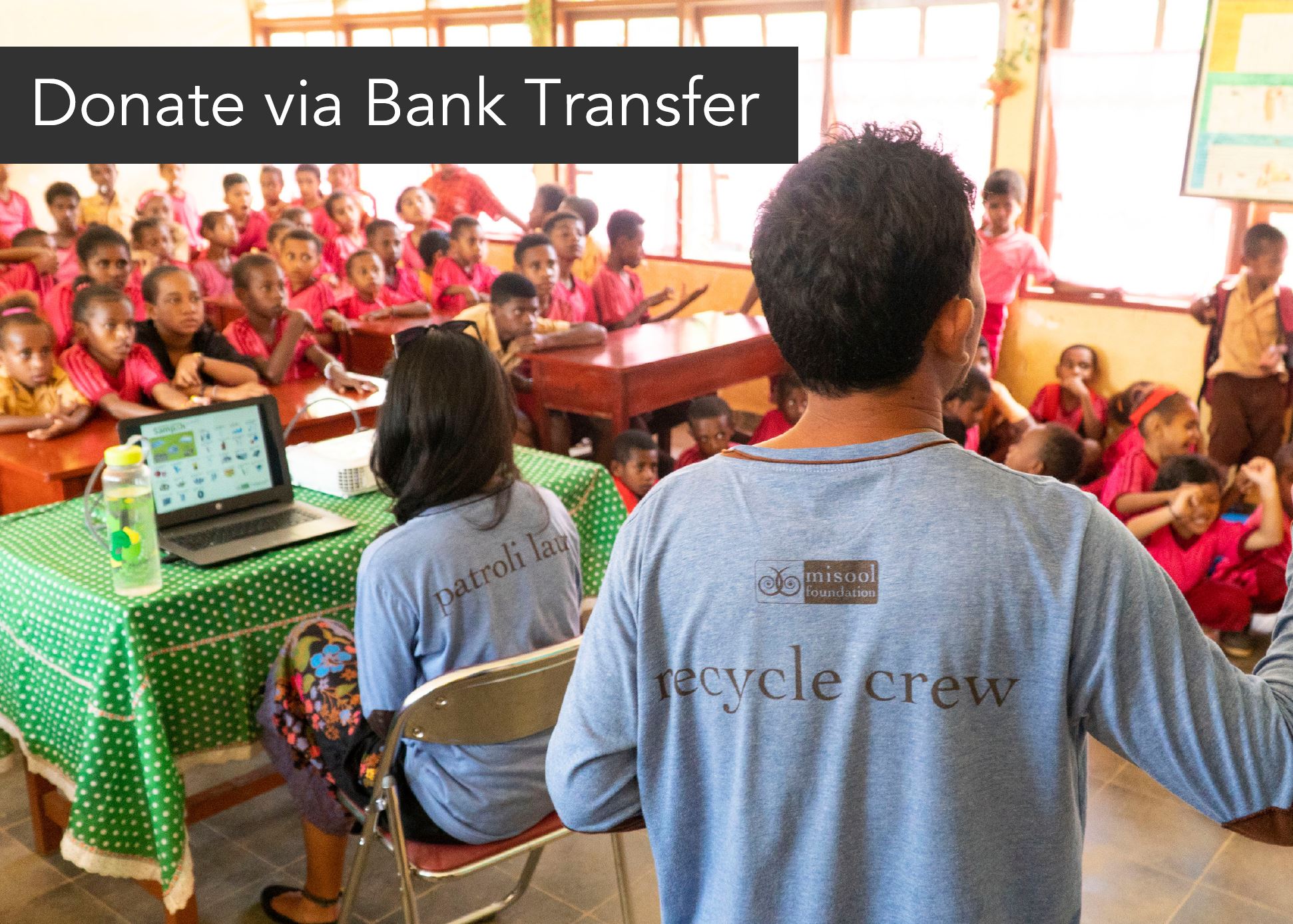 Transfer directly to our Indonesian account
For large donations, or for anyone wishing to make a wire transfer to our Indonesian account, it's really easy.
Use the form below to send our fundraising team a message and they'll send you over all the details and keep you updated on the progress of your donation.
Make a tax-deductible donation via WildAid
If you are a U.S. resident and would like to make a tax-free donation, you can donate through our fiscal partner, WildAid.
Remember to select 'Misool, Indonesia' in the Program list and write Misool Foundation in the comments section, to ensure that we receive your donation.
Adopting a manta is a great way to support the Misool Manta Project which carries out critical scientific research into the manta populations of Misool.
It's super simple. Make a donation of US$200, name your manta and we'll send you a personalised certificate and updates from our team when your manta ray is resighted.
To find out more, please send our fundraising team an email using the form below.
Visit Misool Resort in Raja Ampat
Come and experience the world's richest reefs in Raja Ampat. Just by visiting our sister resort, Misool, you are supporting valuable conservation projects.
Misool donates 100 USD to Misool Foundation on behalf of each guest visiting the resort
Would you like to climb a mountain, run a race, or iron all of your clothes underwater to raise money for us? Then please get in touch.
We're open to all ideas, no matter how wild or wacky. Send us a message using the form below and our Fundraising Team will be in touch.